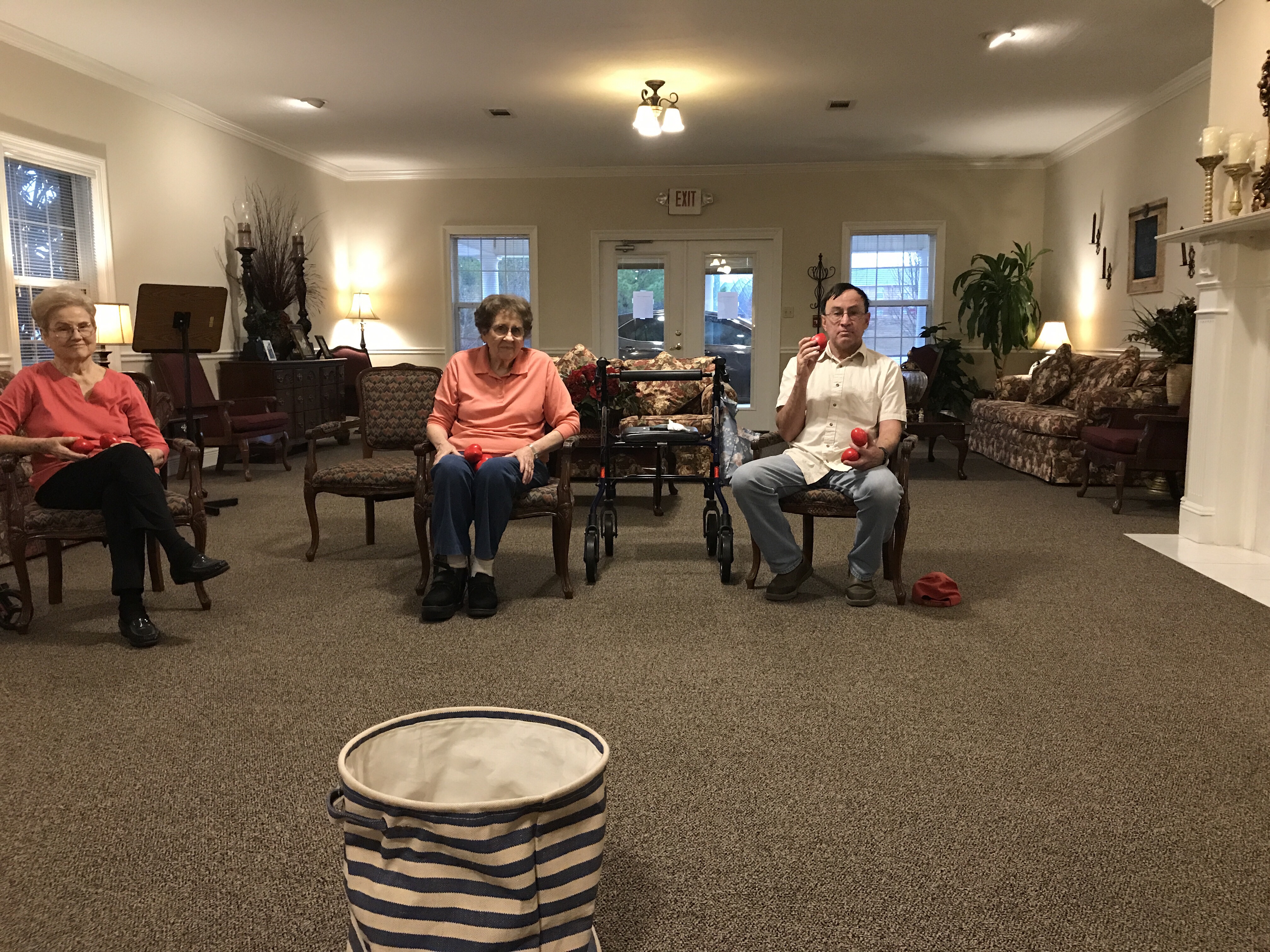 Residents at The Ridge participated in their weekly chair exercise class taught by Karen Burns of Camellia Home Health on Monday, Jan. 22, 2018.
Burns regularly leads each participant in various exercises such as throwing the ball into a basket – making it into a fun game or contest. The group also does head, arm and leg stretches for flexibility.
The group always make exercise fun!