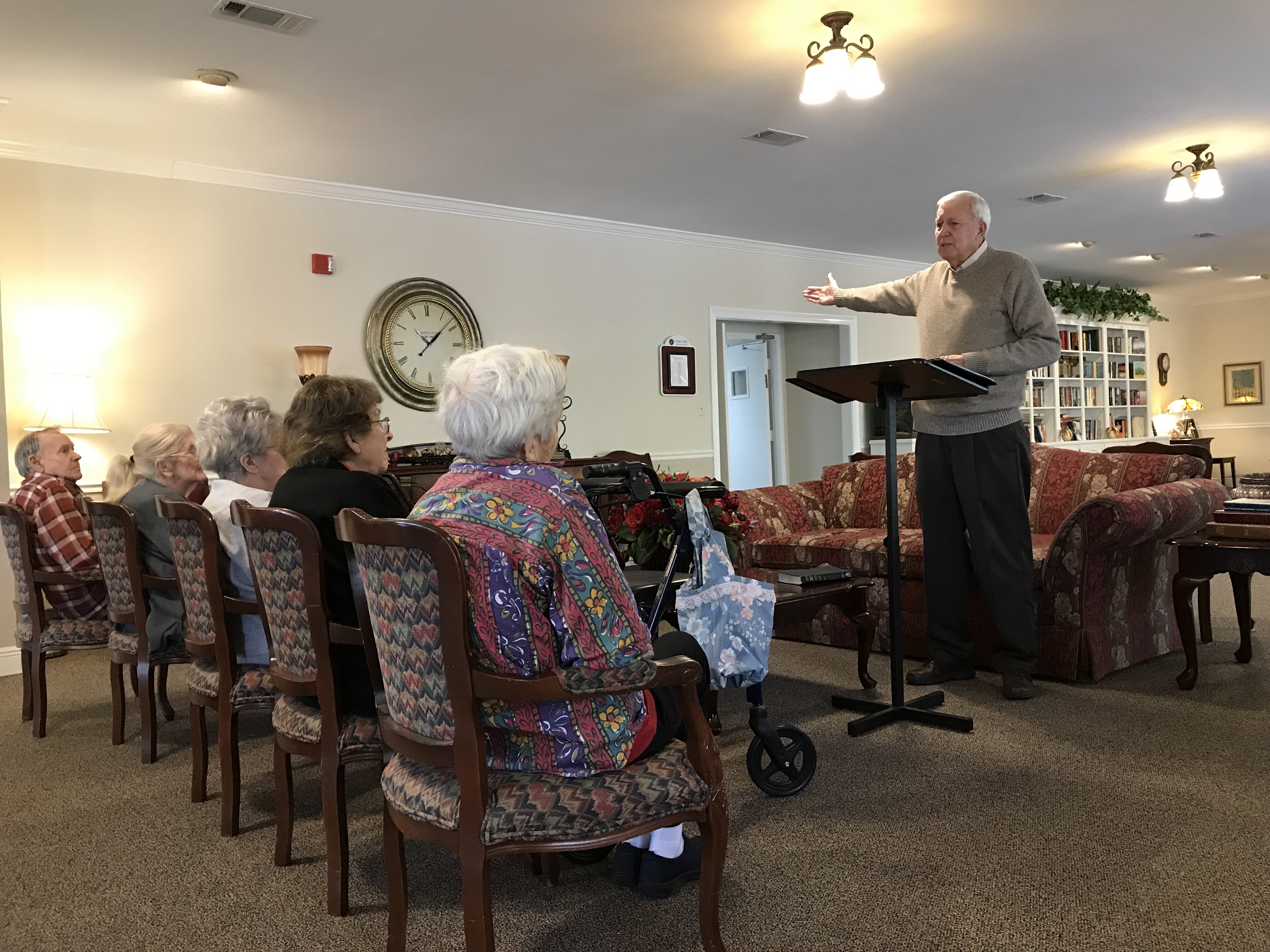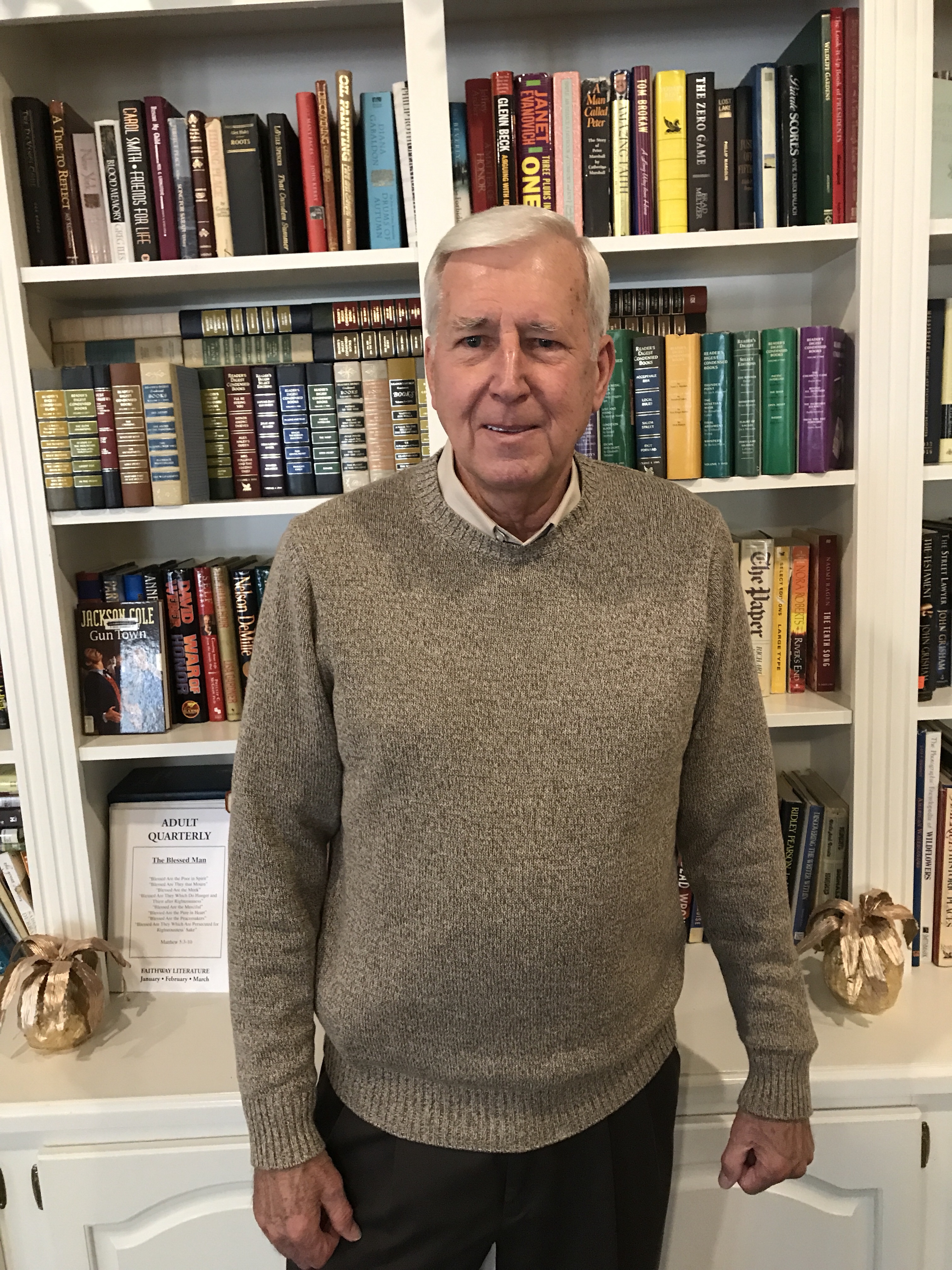 Collins, Miss–PETAL MAN DEVOTED TO SHARING GOD'S WORD REGULARLY TO THE RESIDENTS AT COVINGTON RIDGE RETIREMENT HOME IN COLLINS.
Staff at Covington Ridge (also known locally as "The Ridge") says they are privileged to have Danny Grantham of Church of God Bellevue deliver wonderful devotionals at The Ridge every other Friday at 10:00 a.m. for their residents.
Grantham has faithfully lead bible study at The Ridge for five years. He says he, "…number one, likes to do it and number two, feels like God has called him to do it."
Grantham is a beloved part of the Ridge community. The residents gather early before he arrives – in anticipation for what God has laid on his heart for their biweekly meeting.
He pushes no certain denomination or doctrine, only God's great love.
"I love how Mr. Danny uses practical, everyday ideas and challenges in life to convey his messages. He has a wonderful way communicating with our residents. We all love when he comes here, said Jessica Breazeale, Marketing/PR Director at The Ridge.
For more information, call 601-325-1725 or covingtonridgeretirement.com.