Meet Mary Elizabeth Robinson!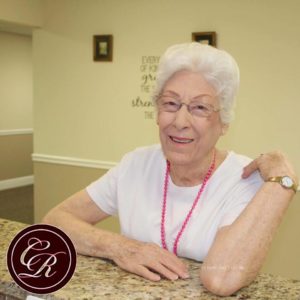 Born: 9-3-28 in Alexandria, LA
Parents: Harwell Lucius Boyd and Hattie Elizabeth Lee May
Both born and reared in Pike County, MS. This is where I consider my roots to be. There were 13 children in the Boyd family and seven in the May. I have one brother, Harwell Lucius Boyd, Jr. He's called H.L. and born in Clinton, N.C. (8-31-18).
Living Relatives:
Nephew, Ernest in N.C. and Great Nephew, Ben in Philadelphia, PA
The Boyds moved back to McComb in 1932. The year of the war (1941) we moved to Raleigh where daddy made Soil Conservationist. I graduated in 1945. My freshman year of college was at Belhaven, an all GIRL'S school in Jackson-some experience! I completed my degree in Home Economics in 1949. Worked on campus two years. My career included: two years with Mississippi Power and Light in Jackson, teaching at Arcola one year and nine years at Mize, plus 21 years working with Smith County Welfare Department.
I married Bobbie J. (Bob) Robinson of Taylorsville 5-10-53. He worked at Southern Pine Electric for 47 years. We remodeled his grandfather's 4-room frame house to live in, and later built our home in Taylorsville. All through the years he enjoyed his cattle farm. We have been active in the Taylorsville Baptist Church. Bob was a mason and shriner. I have enjoyed "bus tours" and my "Green Sprouts Garden Club." Bob served in the Navy-WWII and resided in the Collins VA home until his recent passing. At death, my parents were buried in Hollywood Cemetery in McComb, MS.
Everyone at the Ridge LOVES Mrs. Liz!