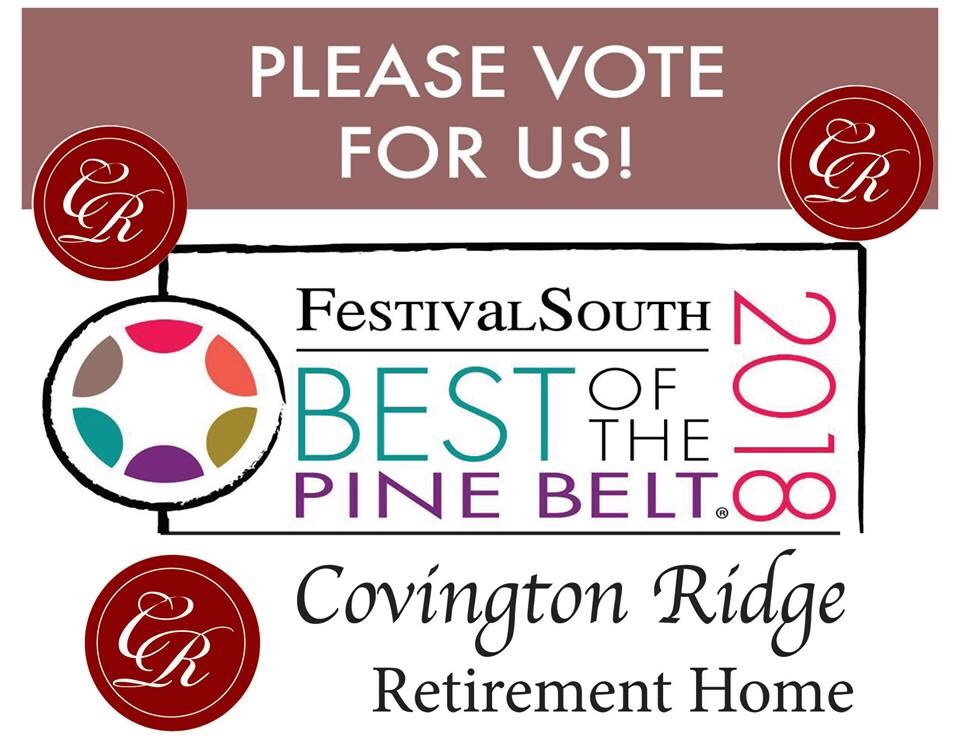 We are excited to announce that we have been named a finalist in Festival South's "Best of the Pine Belt" competition for 2018. Boy, do we want to win this year!
You can find us in the "Business" category under "Best Senior Living Center". Vote for Covington Ridge once a day until April 29.
Tell everyone you know to vote as well. Share on your social media. Help us win! We believe we deserve to win, because we truly do have the very best Senior Living Center in the Pine Belt!
We appreciate your daily vote!
Vote here: www.signaturemagazine.ms/content/business