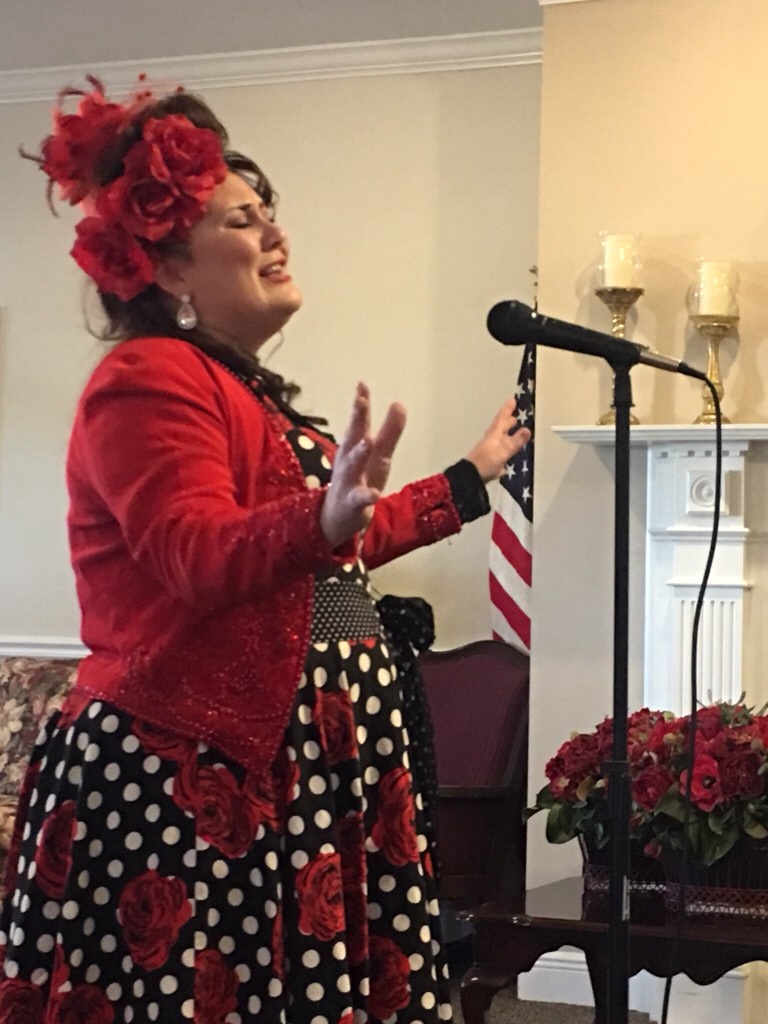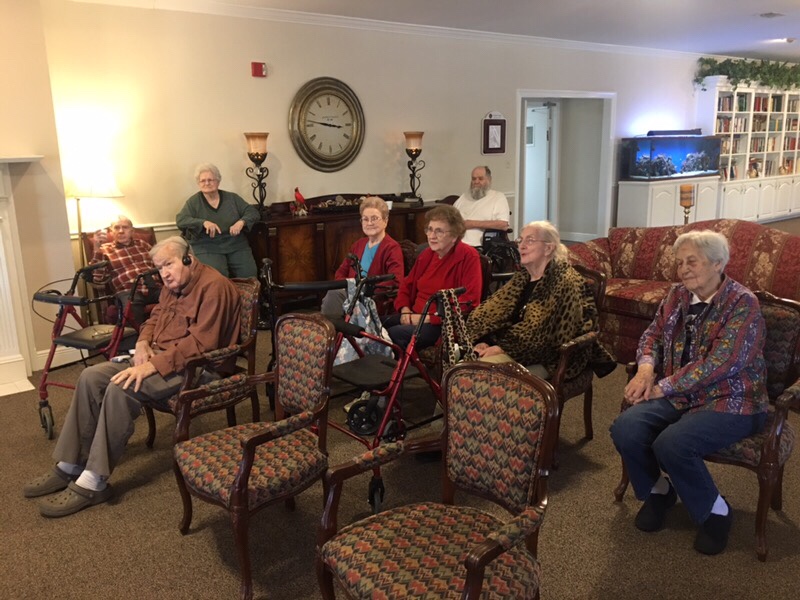 Shelli Kern, better known as "The Singing Sparrow", entertains the residents of Covington Ridge Retirement Home.
Kern razzles and dazzles her audience with various entertainment styles. No one could ever be bored at her shows! She yodels, tweets, dances, calls out to the audience for participation, and brings a certain charisma to each performance that only Kern could possess.
Kern is truly a showman…and it's shows.
When asked where she gets the name "The Singing Sparrow", Kern said, "…because I chirp like a bird…I really do."
Kern is originally from Oregon but currently resides in Laurel, Miss.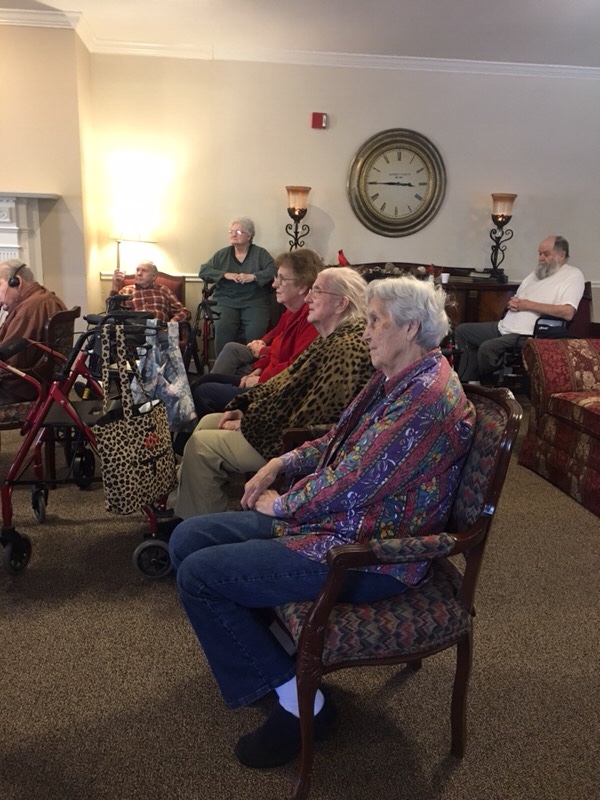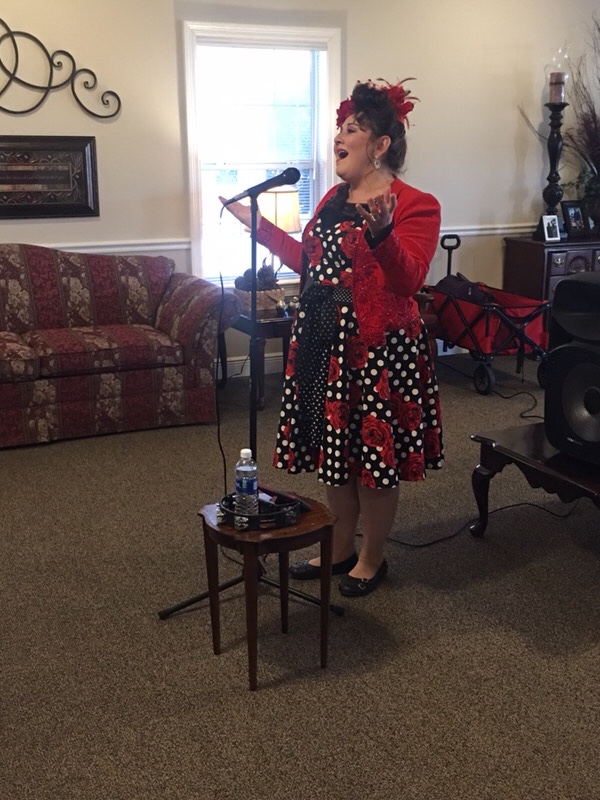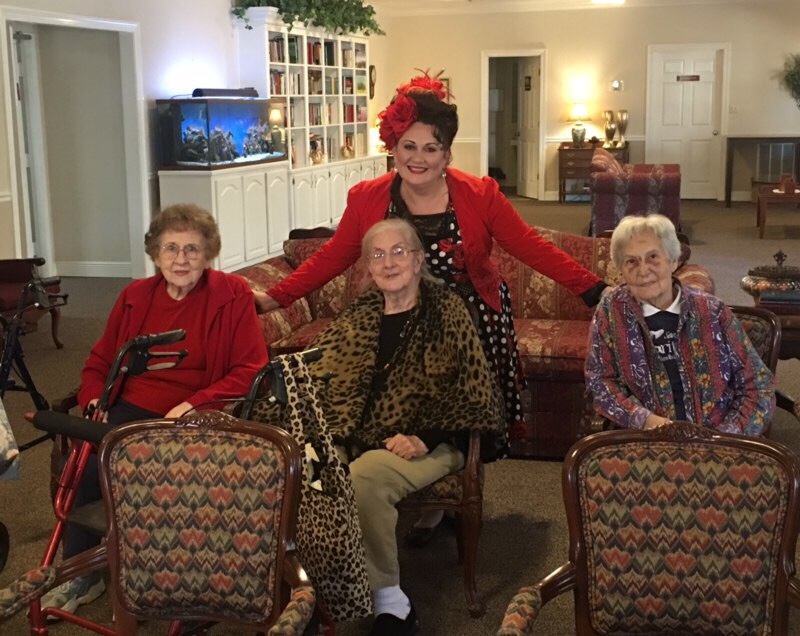 Kern has performed multiple times at "The Ridge" and once at our sister facility in Sumrall, Magnolia Place Retirement Home. We keep bringing her back because she's just "that good".
"She's great with our residents. They find her absolutely entertaining. I'm amazed at how much showmanship she has each time she comes to us. This is no doubt a passion of hers," said Jessica Breazeale, Director of Marketing/PR at Covington Ridge and Magnolia Place.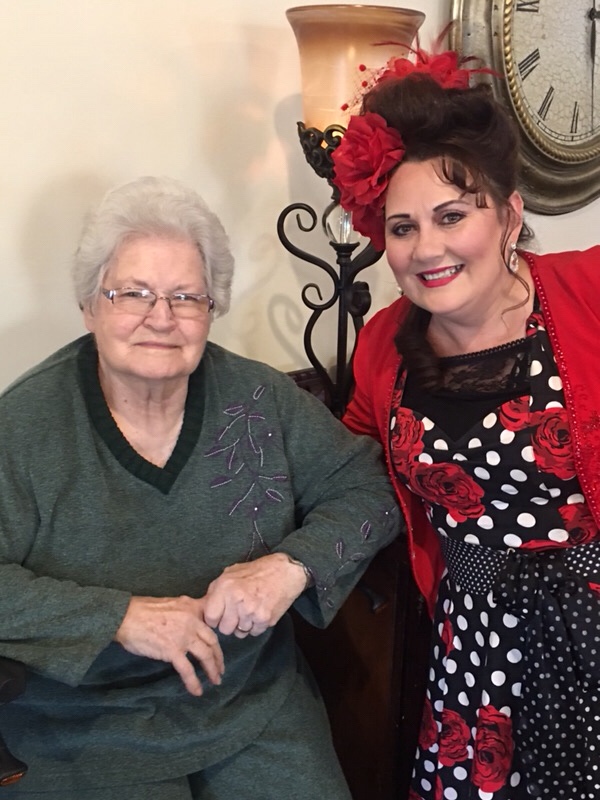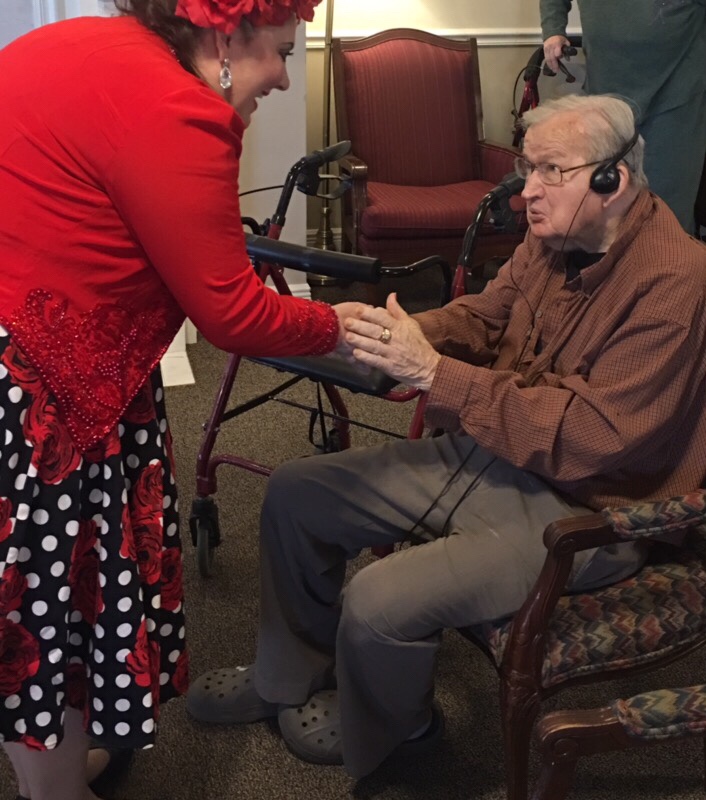 Our residents have regular arts and crafts as well as entertainment at The Ridge. For more information on how you or your group could come entertain us, call 601-765-1100. Additional information at www.covingtonridgeretirement.com.